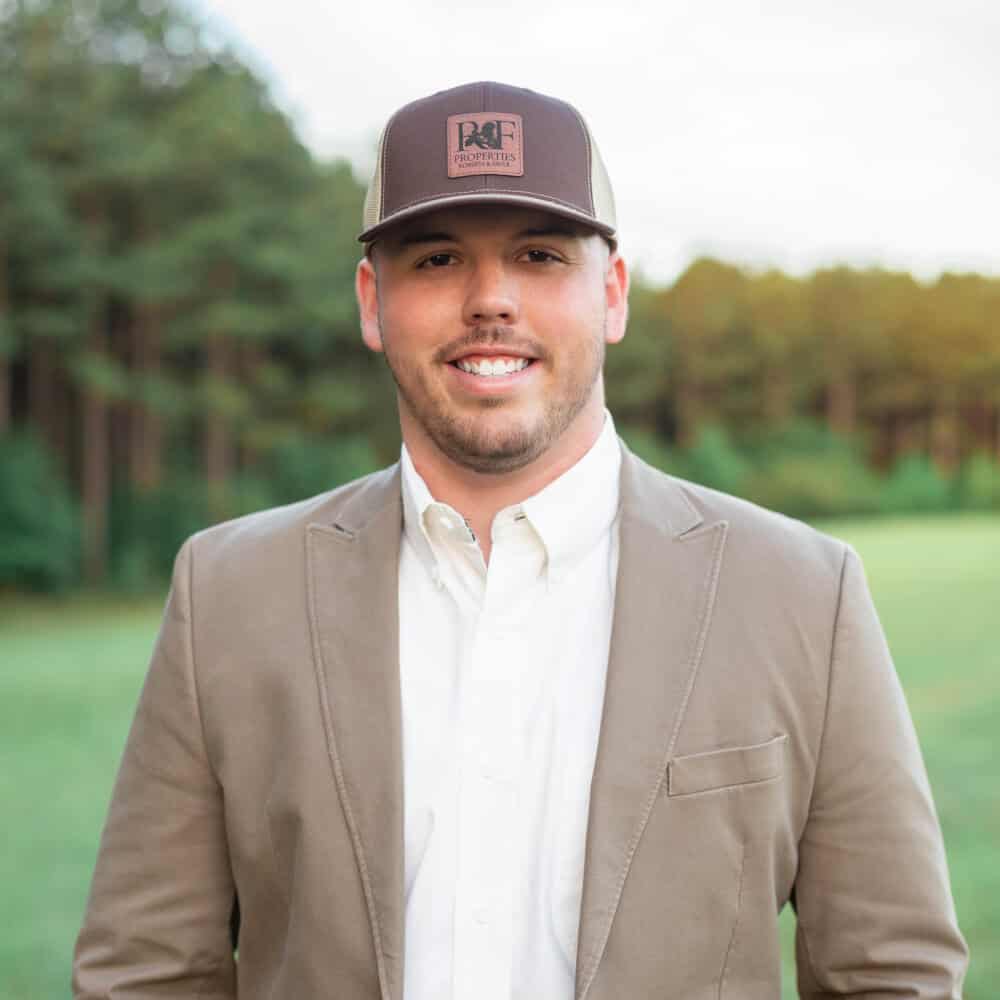 |
Qualifying Broker/Owner
Justin Roberts is a highly accomplished real estate broker and the proud owner of RF Properties. As a seasoned entrepreneur, Justin brings a wealth of diverse experiences to the table, having successfully managed a wedding videography business and a social media enterprise prior to venturing into the world of real [...]
Justin Roberts is a highly accomplished real estate broker and the proud owner of RF Properties. As a seasoned entrepreneur, Justin brings a wealth of diverse experiences to the table, having successfully managed a wedding videography business and a social media enterprise prior to venturing into the world of real estate.
One of Justin's notable areas of expertise lies in marketing. He possesses an exceptional knack for growing online platforms and optimizing visibility for sellers, ensuring their properties receive maximum exposure to potential buyers. With his keen understanding of marketing strategies, Justin has consistently delivered outstanding results, helping clients achieve their real estate goals.
However, Justin's interests and talents extend far beyond the realm of business. He is an avid outdoorsman who enjoys hunting and fishing. Justin's passion for the great outdoors has taken him on countless adventures throughout the country, where he has worked as a freelance videographer, capturing hunting moments and creating compelling films.
Justin and his wife have chosen to make their home in the small community of New Brockton, AL. Surrounded by the natural beauty of the area, they embrace a slower-paced lifestyle, appreciating the simple joys that come from living in this tight knit farming community. Their household is completed by the presence of three beloved dogs, who share in their owners' passion for outdoor exploration.
As a real estate broker, entrepreneur, marketing specialist, and outdoors enthusiast, Justin Roberts embodies a unique blend of skills, experiences, and interests. His commitment to providing exceptional service to clients, paired with his deep appreciation for the natural world, makes him a trusted and sought-after professional in the real estate industry. Whether assisting buyers in finding their dream properties or helping sellers showcase the full potential of their land, Justin's expertise and passion make him an invaluable asset to anyone navigating the world of real estate in New Brockton and beyond.
Office Location
110 E Main Street
Samson, AL 36477
Contact Info
Specifications
Languages:
Specialties:
Service Area:
Justin's Testimonials
Justin and his team at RF Properties are very professional, friendly and outgoing. They have extensive knowledge and understanding when it comes to the land and real estate market. Justin will work hard to make sure your needs and concerns are met and he does so with exuberance and fortitude. I trust his team with any and all of my real estate, land investment and growth needs. Thank you RF Properties!
Nick
03 August 2023, 09:24 AM
Great business, great people. Mr. Roberts is a good man, and is extremely knowledgeable of his trades. I would recommend him based off his passion to help other alone. Give them a call, and let them put you where you wanna be.
Hunter
03 August 2023, 09:25 AM
Thank you to Justin for the excellent service and finding the land and acreage in the area we were wanting to purchase. I would highly recommend Justin and his team. Very knowledgeable, great people and easy to do business with!
Eric & Buffie
01 August 2023, 20:08 PM
Contact
Hi there! How can we help you?
Contact us using the form below or give us a call.
Hi there! How can we help you?
Contact us using the form below or give us a call.